Creative Branding and

Website

Design

Bespoke Branding and Website Design in Wanaka, NZ
I create bespoke visual brand identities and custom website designs for inspiring people. My goal is to encapsulate and communicate your mission in a dynamic and enduring visual form. Speaking to your audience and strengthening your identity.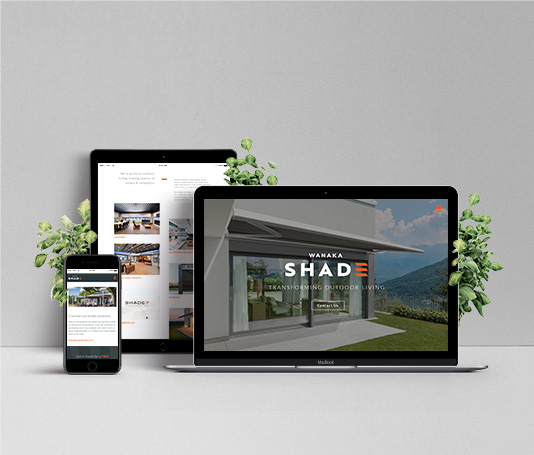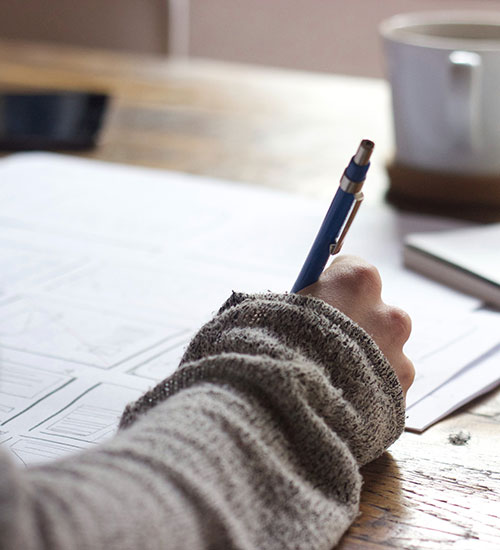 Established and Experienced in Design
With over a decade of experience as a designer I have worked with a wide range of clients in both public and private sectors from around the globe.
I specialise in Branding and Website Design but I am also adept at all areas of Graphic Design. My primary services are:
Custom WordPress Sites
Branding
Logo Design
Graphic Design
This work showcases examples of how I have built and translated brands into their best digital selves.
Wanaka Shade
BRANDING & WEBSITE DESIGN
Wanaka Shade are new company supplying top quality outdoor shade solutions in the Wanaka region.
I was approached to create a brand identity, logo, stationery and advertising material for Wanaka Shade.

In addition I was also tasked with taking the brand online with a website design giving them a strong online presence to reach their target market.
Dark Arts Studio
BRANDING & WEBSITE DESIGN
Dark Arts Studio is an Auckland based consultancy offering architectural lighting design services and bespoke lighting product design. Working together we created a rebrand and custom website design.
Ground Up Brewing
BRANDING & GRAPHIC DESIGN
I teamed up with the Ground Up crew in 2015 to help develop what has come to be recognised as their iconic brand identity. We have gone on to produce an unfathomable quantity of labels for their ever growing list of exciting craft brews.
The WAN
BRANDING & WEBSITE DESIGN
The Workforce Accommodation Network (The WAN) is a community accommodation marketplace connecting seasonal workers with affordable, safe and secure accommodation. Together with the WAN's founder I designed the project's visual branding and digital platform styling.
Alice Herald
WEBSITE DESIGN & PRINTED MEDIA
Alice is an artist who designs and creates beautiful, elegant and unique jewellery here in New Zealand. With the opening of her new gallery studio in Wanaka, Alice and I worked together to update the brand's online presence.
Whare Kea
WEBSITE DESIGN & BRAND REFRESH
Whare Kea is a timeless retreat, providing luxury accommodation on the shores of Lake Wanaka. In partnership with the M-Lab we worked on producing a brand refresh and a new website redesign to reflect this unique product.
Oasis
BRANDING & WEBSITE DESIGN
Oasis is a unique brand providing boutique Yurt accommodation to visitors to Wanaka. I worked alongside the owners to establish an identifiable brand that connects with their target market as well as ensuring brand consistency across all customer touch points.
Let's
Create
Something Special
Drop me an email or give me a call to discuss how we can work together on your next project.